The Coronation of King Charles III
Coronation
A right royal celebration is on the horizon! A date for the history books, May 6th 2023 marks the crowning of Britain's 62nd monarch with the coronation of King Charles III. Racking up over 1,200 years between them, the royal family know a thing or two about home-grown traditions and spectacular events. Watch on as London, Windsor, and beyond, celebrate the start of a new era.
Coronation venues to look out for
Coronation Service at Westminster Abbey
The Coronation of King Charles III will take place at Westminster Abbey, the service will be led by the Archbishop of Canterbury. Westminster Abbey has hosted every British Monarch's coronation since 1066, with the first being William the Conqueror.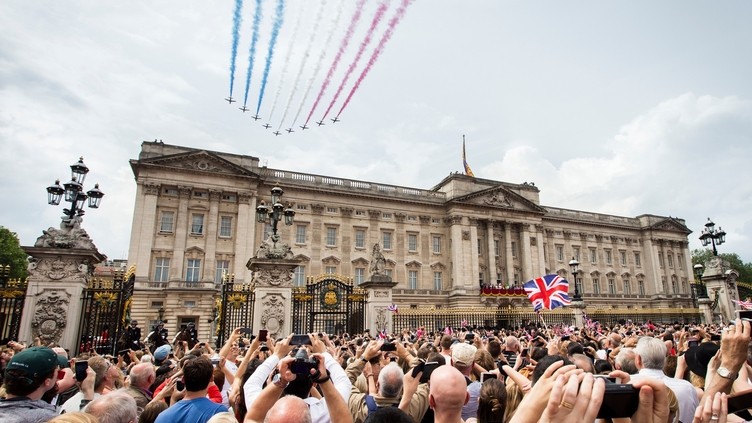 Royal gathering at Buckingham Palace
Look down The Mall to Buckingham Palace for a chance to spot members of the Royal Family on the iconic balcony after the coronation ceremony. Queen Elizabeth II's coronation in 1953 saw RAF aircraft take to the skies over the palace for a royal fly past.
Coronation Concert at Windsor Castle
Get into the groove at a special Coronation Concert live from Windsor Castle. 
The Coronation of His Majesty The King and Her Majesty The Queen Consort
Get the lowdown on the celebrations across London and Windsor, and wave a flag for the coronation of Britain's newest monarch.
Get the full low-down on the Coronation