The pub is a bit of an institution in Britain. It's the beating heart of every community, a place to drop in and make new friends. A spot to gather and watch sport on big screens. Or place to eat gastro to pub grub. To sit in its gardens or by its fireplace. You'll find chatty and bubbling to serene and relaxed. Simple lines and cool designs to old-world history with hidden corners. Whether its fine dining, artisan spirits and craft beers or supping a pint of ale, pre-theatre drinks or pre-clubbing cocktails, or a place to enjoy a book club, there's a British pub to suit every occasion.
The Sheep Heid Inn
Top marks for cosy atmosphere, this cosy interior, its darkened wood panelling and roaring fires is one of the oldest in Scotland, first opening its doors in the 15th century. Located in central Edinburgh, this restored pub and restaurant is a charismatic haunt of bygone poets and monarchs and is one of the city's oldest surviving pubs.
Find out more about The Sheep Heid Inn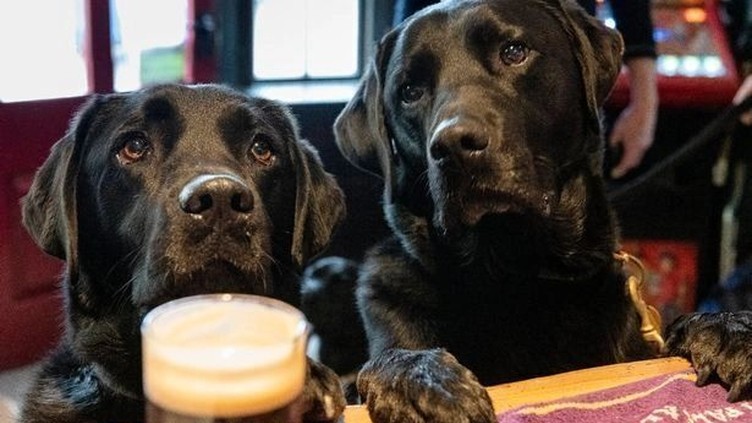 The Ship Inn
Enjoy a pint overlooking Red Wharf Bay at The Ship Inn on the Isle of Anglesey in Wales, famed for its amazing waterside views and friendly locals. It catches the morning and afternoon sun and is protected from winds, so it's the perfect spot to soak up its surroundings. Situated in the former commercial port, it was formally a row of cottages built in 1740s, with a tiny pub attached on, with the tenants at the time serving ale to the sailors who passed through.
Find out more about The Ship Inn
The Cotley Inn
This pub in south west England prides itself on local produce with fruit, vegetables and even edible flowers picked from the kitchen garden and meat and game sourced directly from the estate.  The Cotlet estate on the side of a hill at the foot of the Blackdown hills offers incredible views too.
Find out more about The Cotley Inn
A taste of Britain's pubs
Explore great old inns of Britain packed with historical intrigue, wonky walls, darkened corners, dark wood, and plenty of mysterious stories. Some come with stories of smugglers to ghosts. Have housed some of the country's literary greats and tells a story of their own, weaved into history of its heaving walls.
Discover some of the best pubs in Britain